ORDERING POLICY & INFORMATION
IMPORTANT POLICY AMENDMENTS EFFECTIVE JULY 16, 2003
We amended this page on July 16, 2003 to reflect recent changes in our Ordering Policy and to incorporate policy particulars that will govern sales made & shipped from overseas on location at the mines and/or outside the United States. Please review our updated Policy before continuing with your order. Your order constitutes confirmation that you have read and agree to our Ordering Policy outlined below.
OUR POLICY AND GUARANTEE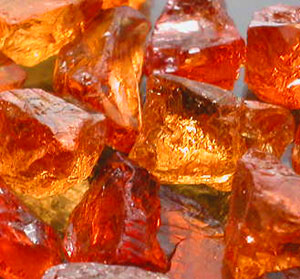 Here at Intimate Gems we pride ourselves on customer satisfaction. We offer an unconditional guarantee on any item sold (unless otherwise notated), provided your purchase has not been cut or modified in any way! This includes any specimens that may have been "cleaned" and/or "repaired!" Please note that this guarantee does not extend to those sales made and shipped from outside the United States. All sales made and shipped from outside the United States will NOT be subject to any return or exchange privileges and are considered final! There are absolutely no returns, refunds, or exchanges for any item that has been cut, altered or modified and/or purchased while we are overseas on buying trips when such purchases are shipped from outside of the United States. Returned merchandise must be in its original state and quantity when a lot is the item in question. This means that if a lot is purchased you may not pick out the stones you like and return the rest. Lots are sold as single units. Merchandise may be returned for cash, credit, or exchange less any appropriate shipping and handling charges. All returns must be postmarked no later than 5 business days after your receipt of the item purchased (This is the date that USPS confirms Delivery).
New York State residents and/or shipments MUST include sales tax UNLESS you are a New York State "Registered Vendor" with a "Certificate of Authority." To get the particulars on whether you need to include sales tax please review our New York Sales Tax Information Page. Please be aware that all listed prices are in US dollars and subject to change.
PLEASE NOTE: As of July 14, 2008 we will calculate Sales Tax according to your jurisdictional rate. To calculate the Sales Tax Rate for your jurisdiction please use the NYS tool on Sales Tax Rate Jurisdiction and Rate Lookup.
ORDERING INFORMATION

VIA THE INTERNET

Please email us at: Sales@MineDirect.Com with the following information:

A detailed description of the item you desire along with Lot # when possible.

Specific weight if necessary.

Shipping Information and a Phone Number with the best time to contact you.
VIA PHONE
You may place your order by calling (718) 658-0792 Monday through Friday from 9:00 AM to 11:00 PM Eastern Standard Time. If no one is available to take your call please leave a detailed message along with a phone number on our answering machine and someone will get back to you as soon as possible.
VIA POSTAL MAIL
Please be sure to email us for item availability in advance and to hold stones that you are sending payment for.
INTIMATE GEMS
PO BOX 914
GLEN COVE, NEW YORK 11542
PAYMENT OPTIONS
We have several payment options that are available to our clients. These options are broken into two categories. The first category is applicable to all those orders shipped from New York, USA while the second category applies to orders shipped from outside of New York, USA (i.e. Pakistan & Tanzania).
ITEMS SHIPPED FROM NEW YORK, USA
We currently accept Personal Checks (Up to 7 business days to clear), Business Checks and Money Orders made payable to INTIMATE GEMS for all orders we ship from within New York State, USA. WE WILL NOT ACCEPT ANY FORM OF PAYMENT THAT IS NOT MADE PAYABLE TO INTIMATE GEMS UNLESS OTHERWISE REQUESTED. We do not ship COD.
We are currently NOT accepting payments via PayPal.
ITEMS SHIPPED FROM OUTSIDE OF NEW YORK, USA
While we are overseas on buying trips our payment options for purchases made and shipped from outside the United States will be limited due to third world country restrictions. We will NOT accept the above payment methods for such purchases. At the moment we are still exploring payment methods and will update this page as such payment methods are finalized and/or update clients on a client by client basis.
At present we only accept Western Union Payments and Wire Transfers for all shipments made from outside of the United States. When possible we will make arrangements for TT / Wire Transfer payments and/or Western Union payments to help facilitate quicker transactions for most outside New York shipments. We will only accept TT's, Wire Transfers and/or Western Union for purchases made while we are overseas on buying trips and will NOT accept TT's for purchases made while we are in the US.
SHIPPING & INSURANCE INFORMATION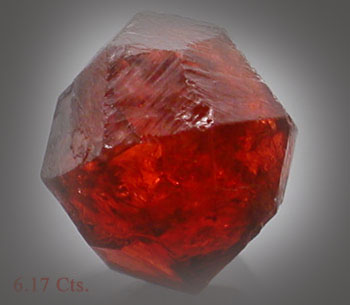 We currently ship within the United States as well as internationally. We unfortunately do not ship to every country because of treaty restrictions and/or a lack of postal infrastructure and stability in certain nations. We are constantly expanding our shipping services so please feel free to email us with any international shipping inquiries. Shipping is usually via USPS Priority with a tracking number unless a request to the contrary is made, the shipment is being sent internationally in which case we will usually ship via registered mail or we ship from outside the United States. Shipping & handling is generally at cost with a nominal fee for handling (This may be a bit more for larger orders when excessive packaging materials must be purchased). Insurance is the responsibility of the buyer and there are times we may insist on it at as a precondition to a purchase to protect our interests. Please be advised that we will not be held responsible for lost, stolen or damaged shipments if insurance is not purchased. We usually ship all orders within 48 hours after payment is received and email tracking information.
ITEMS SHIPPED FROM OUTSIDE OF NEW YORK, USA
Packages shipped from outside the United States while we are on location at the mines will be made via an internationally recognized carrier service unless a client requests otherwise. We have unfortunately not been able to assess shipping costs from every location where we purchase; however, we presently have shipping quotes for the following countries:
Shipments & Insurance from Pakistan
INSURANCE
Insurance for shipments departing from Pakistan is 4% of the total cost of the insured amount requested.
DHL
We are glad to say that DHL is fully operational out here in Pakistan and this will be our carrier of choice. Present shipping rates are as follows:
Shipments arrive at most destinations within 4-5 Working Days

Up to 1 Kilo

$80.00

1-2 Kilos

$105.00

2+ Kilos

Please Inquire
AIR CARGO
A variety of brokers also provide Cargo shipping services in Pakistan. These shipping services can be considerably cheaper when volume purchases are made; however, you will need to go through formal customs clearance in the United States. There are some clients that regularly get such shipments; however, for those that do not, we recommend exploring customs particulars as well as broker requirements for your locality within the United States before selecting this shipping option. Certain cities make it very easy to clear shipments through customs while others make it an overly arduous task. Present shipping rates are as follows:
Shipments arrive at most destinations within 7 Working Days

Up to 1 Kilo

$55.00

1-2 Kilos

$65.00

2+ Kilos

Please Inquire
PLEASE NOTE: We try our best to be 100% accurate with our details and descriptions; however, being only human, we are capable of making mistakes. As of thus far we have not made a significant mistake inputting data onto our website. We have made an occasional typographical error; however, in such an event where we determine an error has been made inputting numerical data and/or data which may be significantly different from our intentions when inputting the information, we will have definitive authority and may at our discretion modify descriptions and prices to correct such errors. IN PLAIN ENGLISH, what that means is that if an inputting error is made, such as saying that facet grade Tourmaline in 3+ carat sizes is $.40 per carat instead of $4.00 per carat, we may update that information at ANY time to reflect our original intentions.