EBAY ORDERING POLICY & INFORMATION
We see that you have made it this far and would like to encourage you along the way. We have outlined our ordering policy and information below for your convenience. Please take a moment out to familiarize yourself with this policy to help prevent any delays in the shipment of your winnings.
HOW TO CALCULATE YOUR TOTAL:
After your auction has ended Ebay will manage to slip you an invoice and introduce you to its checkout feature. PLEASE NOTE THAT WE DO NOT USE NOR SUPPORT EBAY'S CHECKOUT FEATURE FOR CALCULATION PURPOSES. We will usually email you OUR OWN invoice for your winnings within 24 hours unless you qualify for our "COMBINED SHIPPING DISCOUNT" (Read the corresponding section below). All New York State Residents and/or Shipments must include 8.375% Sales Tax (No Exceptions). Please note that all Ebay Payments MUST arrive within 5 Business Days. If Payments are not received within 7 business days (and we have not agreed to a delay in your payment) we will send you a payment reminder and file a "Non Paying Bidder" warning with Ebay. Once this complaint is finalized (10 days after the reminder is first sent) and our credit from Ebay has been granted we will NOT file for a removal of the Non Paying Bidder Warning.
| | |
| --- | --- |
| | |
| Domestic (Within the USA) | $6.00 |
| International | $9.95 |
| | $9.95 |
| | $25.00 |
York Sales Tax information page if you are either a New York State Resident and/or having your package shipped to a New York State address. You can find our Tax page HERE.
PAYMENT OPTIONS:
We have been hard at work trying to accommodate individual client needs for payment options and try to add additional services whenever possible. We currently ONLY accept the following methods of payment for Ebay Auction Items:
PAYMENT METHOD

GUIDELINES

BUSINESS, CASHIERS & PERSONAL CHECKS

All monetary instruments MUST be made payable to INTIMATE GEMS. Please note that Personal Checks MUST clear before we ship! It typically takes our Bank 3-5 business days to clear a personal check.

PAYPAL

WE DO NOT ACCEPT CREDIT CARD payments or DEBIT CARD payments via PayPal.

We only accept PayPal payments when the source of funding is via a LINKED Bank Account (NOT connected to a Debit Card) and/or a credit balance in your PayPal Account. We presently do not accept Credit Card payments either directly or through any other online service.

Please be advised that we will NOT accept payment via PayPal if you do not have a verified & confirmed address. This is at our discretion and WE MAY overlook this requirement dependent on the final value of your winnings!

WESTERN UNION & MONEY GRAM PAYMENTS

Please send payments to:

Farakh Hashmi
P. O. Box 310668
Jamaica, NY 11431
(718) 658-0792

WIRE TRANSFERS

Due to excessive fees associated with Wire Transfers this option is only available at our discretion and based on auction items that total $1,000.00 or more. Should this method of payment be the method of choice the winning bidder will be responsible for ALL banking fees associated with a Wire. If you would like to utilize this option you MUST email us prior to placing your bid on an auction item to insure this option is available for that item and what fees are involved.
PLEASE SEND
ALL E-PAYMENT TO
PREMIUMROUGH@MINEDIRECT.COM!
COMBINING YOUR WINNINGS FOR SHIPMENT:
If you would like to combine several auctions please EMAIL us a list of ALL the auctions you have won with the following:
EBAY Item Numbers

Titles of the Auctions

Winning Bids
If you do not send us a list of the above information your request for combined shipping may be DENIED and you MAY at our discretion be charged Shipping & Handling for each auction win! Please be sure to include ALL your auction winnings on that list as we will NOT be responsible for additional shipping charges that will become due because of an omission on your part of an auction win.
Please note that there is an additional $1.00 shipping & handling charge for each item won after the first (Weight restrictions may apply).
NEW YORK STATE SALES TAX:
Please refer to our New York Sales Tax information page if you are either a New York State Resident and/or having your package shipped to a New York State address. You can find our Tax page HERE.
INSURANCE:
Insurance is $2.60 for up to $100.00 of insurance and $1.25 for each hundred after that. Please note that WE are not responsible for lost, stolen and/or damaged shipments when insurance has not been purchased. Such shipments are made at YOUR risk!

MAIL monetary instruments (MUST BE PAYABLE TO FARAKH HASHMI ) ALONG with your SHIPPING INFORMATION and the ITEM DETAILS to the ADDRESS BELOW.

Kindly email US to let us know how you will be sending payment and when it is sent. SHOULD WE NOT HEAR FROM YOU WITHIN 3 OR MORE BUSINESS DAYS WE WILL SEND YOU A PAYMENT REMINDER VIA EBAY!

OUR GUARANTEE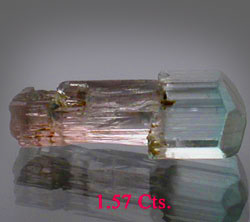 Here at Intimate Gems we pride ourselves on customer satisfaction. We offer an unconditional guarantee on any item sold (unless otherwise notated), provided it has not been cut or modified in any way! There are absolutely no returns, refunds, or exchanges for any item that has been cut, damaged, altered or modified. Merchandise may be returned for cash, credit, or exchange less any appropriate shipping and handling charges. All returns must be postmarked no later than 5 business days after your receipt of the item purchased (This is the date that USPS confirms Delivery via a tracking number or 5 business days - whichever is lesser).
Thanks
Farooq & Farakh Hashmi
INTIMATE GEMS
WWW.INTIMATEGEMS.COM
WWW.MINEDIRECT.COM
PO BOX 310668
JAMAICA, NEW YORK 11431
Phone Number: (718) 658-0792
View our current Ebay auctions here: