NAVIGATOR
DIRECT OFFERS AVAILABLE THROUGH OUR E-NEWSLETTER ONLY! SIGN UP HERE!
CUT GEMS:
FACET & CAB ROUGH
MINERAL SPECIMENS
COOL STUFF
FUNNIES!
EBAY
GET SCHOOLED

GEMSTONE TREATMENT & ENHANCEMENT!
STILL UNDER CONSTRUCTION!
TOPAZ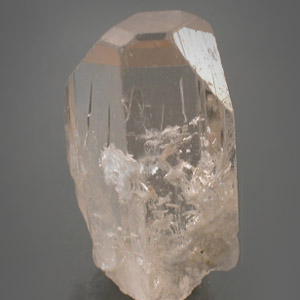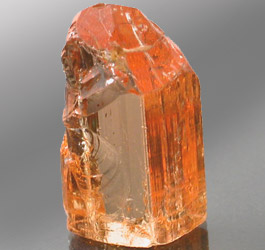 White to Imperial Orange, Brown and Champaign: Irradiation...
Brown to Orange: Heats to pink...
it is irradiated to brown and then heated to a rich sky blue
Blue Topaz starts as an off color, usually bluish-gray to silvery-gray in color, and it is irradiated with gamma or electron Irradiation, in conjunction with heat to produce bold colors like the blue-green color "London Blue", the light blue color "Sky Blue", the medium blue color "Swiss Blue", and the more intense blue color "Maxi Blue".
Topaz is the most common irradiated gem on the market. Particles, or electromagnetic rays (ionizing radiation), have enough energy to produce color centers. High energy particles include:
Nuclear reactors create an intense blue (that does not need secondary heat treatment)
gamma rays => brownish greenish color + HEAT (see below) -> steel grey/blue ("cobalt")
Heat only:
orange brown Cr-bearing topaz + HEAT (450 C) and cool -> pink-purple (termed 'pinking')
Why ?
color = sum of: Cr -> pink and a color center -> yellow-brown
recall, a color center is often an electron trapped in an atomic site, a form of structural damage often caused by radiation
Heat allows crystal to heal itself and release electron from trap, removing brownish tinge (leaving pink)
Heat after irradiation:
topaz irradiation -> greenish brown color (= blue + yellow + reddish tinge)
each of the components of the color is due to a color center. Least stable are the yellow and reddish; controlled heating removes these, leaving blue color centers.
TOURMALINE
White to Pink: Cobalt 60 Irradiation will generally push White and Pastel Pink Tourmaline to a range of Pinks, Reds and Brownish Reds. The actual dosage will vary by locality and type of Tourmaline; however, dosage is generally between 20-150 Megarads. Heating Reds & Pinks will cause the opposite effect and have them go White. Carefully calibrated heating can help remove the Brown overtones in Red and Pink Tourmaline; however, a miscalculation will have you end up with Achroite. You can always hit the Tourmaline with Cobalt 60 but that gets costly.
EFFECTS OF ORIGIN

Afghanistan: Generally speaking, Afghan Tourmaline requires a relatively low dose to have it hit the reds in comparison to African and Brazilian Tourmaline. I have had Afghan Tourmaline hit with 60-120 Megarads and had it go to a Brownish Red.
Lighten Dark Stones: Tourmaline generally lightens up with heat treatment. Dosages vary by locality with certain localities producing Tourmaline unresponsive to heat treatment. Dosages vary by locality as well as results; however, Darker blues will generally get lighter and Reds & Pinks will lighten or go to White. Grays and Steel colored stones will generally go to a Minty Greens or Neon Blues.
Afghanistan: