SUNSET YELLOW, GOLDEN ORANGE & GREEN
Lot: TourmalineBTG-4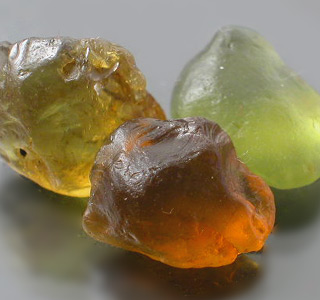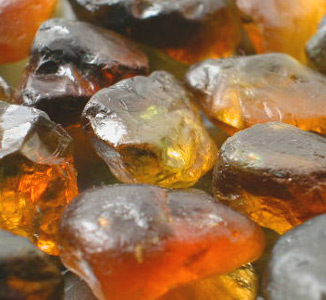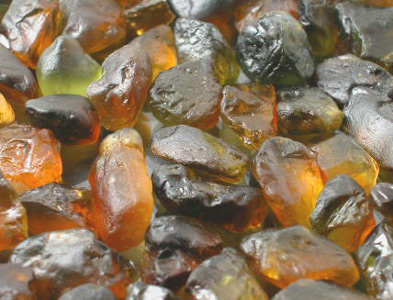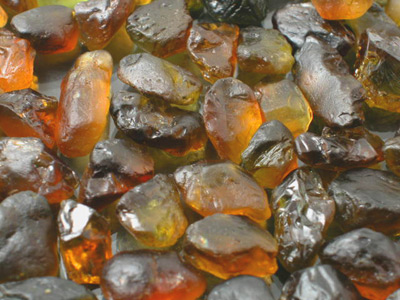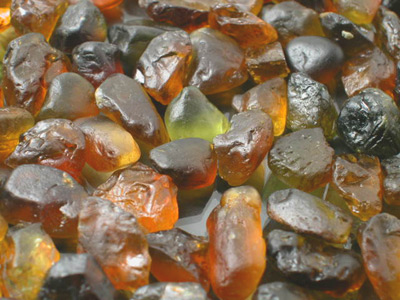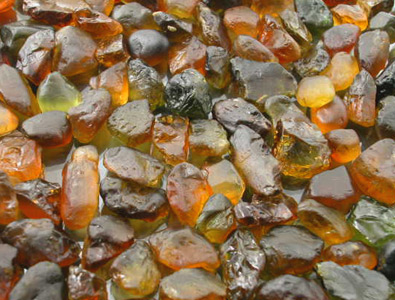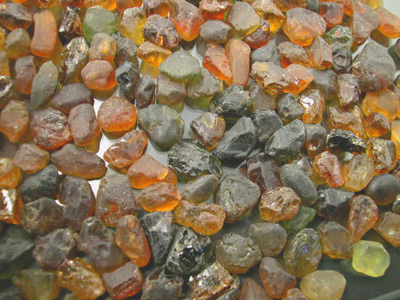 COLOR:
Golden Amber, Golden Orange, Sunset Yellow & Orange, Grassy Green, Golden Yellow, Yellow/Green & Orange/Yellow
CLARITY:
Will cut eye-clean to very slightly included stones (95%+ Top Glassy Clean Facet Rough)
ORIGIN:
Tanzania and/or Kenya
SIZE:
Stones range in size from Approximately 2.75 to 42+ Carats
WEIGHT:
10 Gram Minimum
10+ Gram Lots
PRICE:
$4.00 Per Carat / $20.00 Per Gram
DESCRIPTION:

Awesome Amber, Golden Orange, Orangey Yellow to Grassy Green Tanzanian and/or Kenyan Sunset Tourmaline facet rough. This material is running roughly 95%+ parcel clean with almost every stone capable of cutting Eye-clean or better. Many stones display that strong Dichroism that Sunset Tourmaline is known for where you can have Orangey C axis and Grassy Green AB axis with some having the Yellow instead of the Green. We are quite confident that you will have lots of fun with this material! This is the material that you see retailing for $8.00+ per carat!

This is top faceting grade material having almost every bad stone picked out. Most of the stones in this lot will cut eye-clean or better with the bulk being able to facet 10x clean. Practically every stone in the lot is a nice and chunky crystal section and/or nodule capable of giving above average yield. Please note that there is a 10 Gram minimum purchase. This is a perfect for cutting and/or resale!

COOL FACTS:

Tanzania has become a heavy hitter in the world of Gemstone rough in the last few decades and is producing more and more rough as the days go buy. Sunset Tourmaline is just one of the new finds that is coming from Tanzania and also Kenya and the material is quite unlike any other Green and/or Orange Tourmaline available in the market. Tanzanian Sunset Tourmaline is characterized by a strong dichroism where the AB and C axis have a combination of colors running from a Golden Orange to a Golden Yellow and/or Grassy Green. Many stones produce very unusual finished gems due to this dichroism and are highly sought after by collectors.