NEW FIND - GREENISH YELLOW AB AXIS HUNTER GREEN C AXIS - SUPER DICHROIC
Lot: Tourmaline-509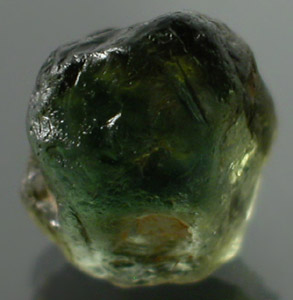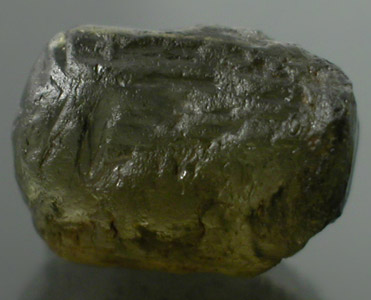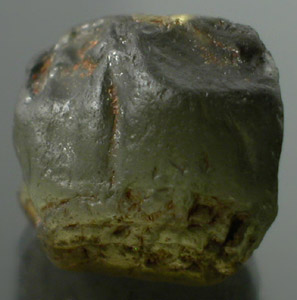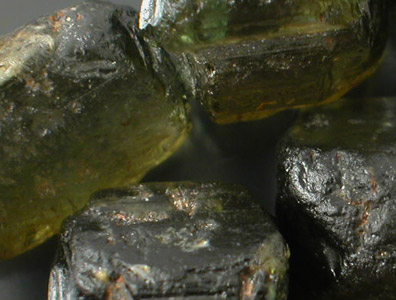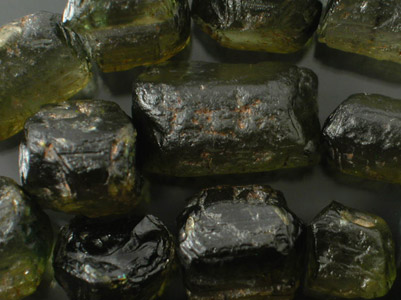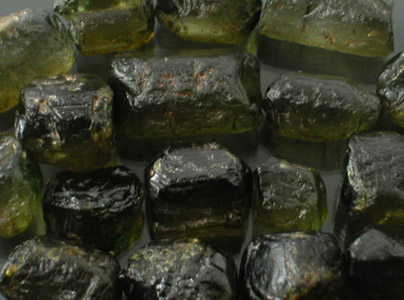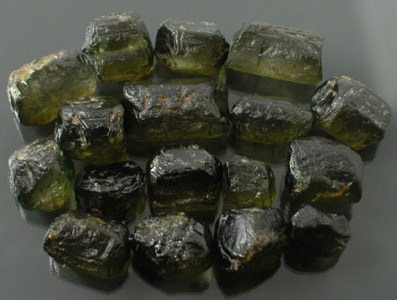 COLOR:
Peachy Yellow & Olive Yellowish Green AB Axis and Hunter Green C Axis
CLARITY:
Will cut eye-clean to very slightly included stones for the most part (90%+ Top Facet Grade)
ORIGIN:
Cabo Delgado, Mozambique
SIZE:
Stones range in size from 3.72 to 13.22 Carats (7.64+ Carat Average)
WEIGHT:
130.00 Carats (17 Pieces)
26 Grams
PRICE:
$260.00 ($2.00 Per Carat / $10.00 Per Gram)
DESCRIPTION:

Awesome lot of a New Discovery of VERY STRONGLY Dichroic Tourmaline coming from Cabo Delgado, Mozambique. An article on this material was recently published in Gems & Gemology and you can view the published article HERE under "Tourmaline (dravite and liddicoatite) from northeastern Mozambique." We had a few of these cut for the GIA Publication and GIA's analysis said that some of the cut stones were Liddicoatite while others were Dravite. This is some really unusual Tourmaline that runs a Greenish Olive Yellow color down the AB Axis and a Hunter Green color down the C Axis. Most if not all of the material has a really dark to closed C axis and you will have to cut this to complement the C Axis; however, we are confident you will take out some rare finished gems from this lot considering the unusual dichroism!

PLEASE NOTE: Some stones have unusual triangular and/or hexagonal color zones visible down the C Axis. This triangular and/or hexagonal coloring looks similar to the pattern seen in some Liddicoatite; however, the Triangle doesn't run down the crystal length and is usually paper thin. We played around with the inclusions/color zoning a little in some cut stones and it produced very unusual finished gems.

At present there seems to be three different deposits in Cabo Delgado producing this material or a variant of it. Overall the material looks glassy clean and almost every stone should yield an Eye-clean or better finished gem with a little planning. We don't have much of this material on hand so don't miss the opportunity to pick this up before it is gone!

COOL FACTS:

COMING SOON!