SUNSET YELLOWISH ORANGE - PARAIBA TYPE
Lot: Tourmaline-42
6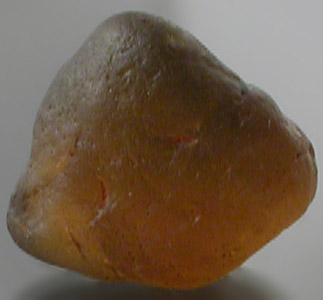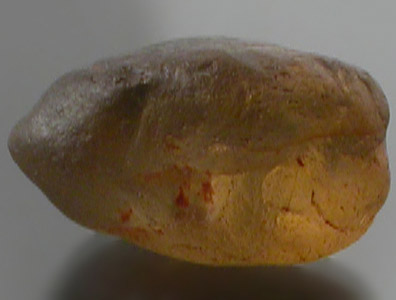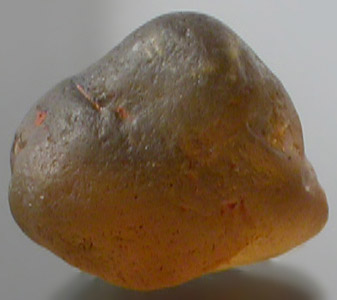 COLOR:
Amber Orange to Sunset Yellowish Orange
CLARITY:
Will cut eye-clean to moderately included stone(s) (25% High to Top Facet Grade)
ORIGIN:
Mavuco, Chalaua, Mozambique
SIZE:
Stone size: 20.97 Carats (20.97 Carat Average)
WEIGHT:
20.97 Carats (1 Piece)
4.194 Grams
PRICE:
$104.85 ($5.00 Per Carat / $25.00 Per Gram)
DESCRIPTION:

Awesome Sunset Yellowish Orange Mozambique Paraiba Tourmaline Faceting & Cabbing Rough Lot. This was procured on an earlier trip to Mozambique where we purchased this AT the mines. Most of what we had acquired on the trip that was TOP caliber sold within a week or so of arriving in New York or while we were still in Mozambique. This is one of the larger stones that is left on hand that is mixed facet and cab grade. The stone is more of a Sunset Tourmaline color similar to the material produced in Tanzania; however, the stone is Paraiba Type.

The stone looks to be running roughly 25% High to Top Facet Grade with the remainder being largely Cabbing Grade and/or Semi-Facet Grade. The Facet Grade section is a contiguous section and not small clean areas dispersed in the rough and we are confident it will yield a gem of several carats that faces up eye-clean or better with a little hard work. This is a nice and chunky alluvial stone and we are confident it will support high weight return! We only have a limited amount of this material and I'm pretty sure there isn't enough to go around for everyone so grab this before it is gone! Where on earth can you get Paraiba rough for $5.00 per carat?

PLEASE NOTE: This is a natural stone and it is unheated! We do not know the effect heating would have on this; however, we do not feel this would go to any of the "desired" Paraiba colors including the Blue or "Menthol" colors but don't know for sure.

COOL FACTS:

COMING SOON!