GOLDEN YELLOW
Lot: Scapolite-60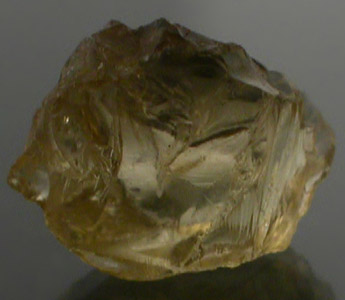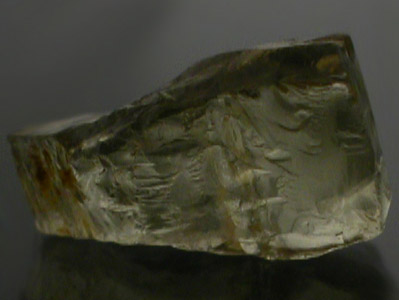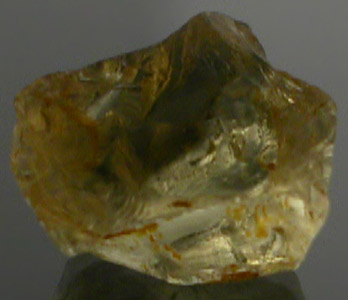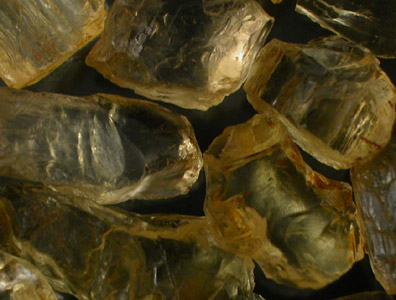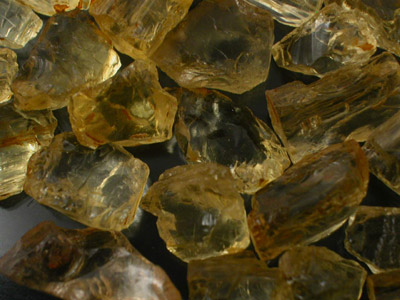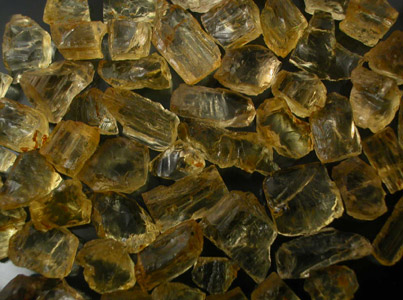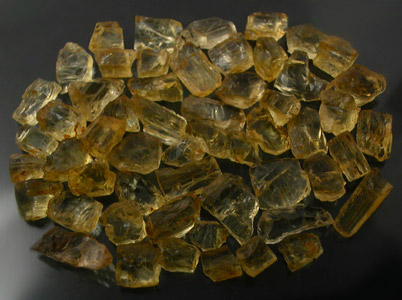 MUCH BETTER THAN THE ABOVE PICTURES INDICATE!
COLOR:
Golden Yellow
CLARITY:
Will cut eye-clean to slightly included stones (90%+ Top Facet Grade)
ORIGIN:
Tanzania
SIZE:
Stones range in size from 2.49 to 10.78 Carats (6.56+ Carat Average)
WEIGHT:
354.50 Carats (54 Pieces)
70.9 Grams
PRICE:
$177.25 ($.50 Per Carat / $2.50 Per Gram)
DESCRIPTION:

Lovely Golden Yellow Tanzanian Scapolite TOP Crystal Faceting Rough Lot! This is almost ALL SELECT ROUGH! Most of these stones are a nice medium dark Yellow and not the light material that has saturated the market.

This lot is largely comprised of well formed crystals and crystal sections that were selected for clarity and yield. Due to the exceptional shapes of most of this rough yield will be average at the least with proper faceting for almost all of these. For the price we have on this it is a money maker no matter how you look at it!

COOL FACTS:

Yellow Scapolite turns a nice Purple and Lavender once Irradiated in a cobalt 60 unit at 400-500 Megarads. Post and prior heating lightens color saturation.