IMPERIAL - PEACHY PINK - COLOR-CHANGE
Lot: Garnet-483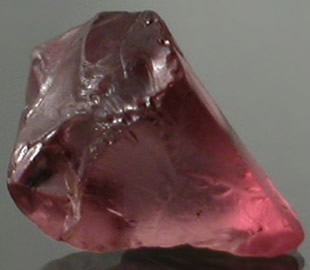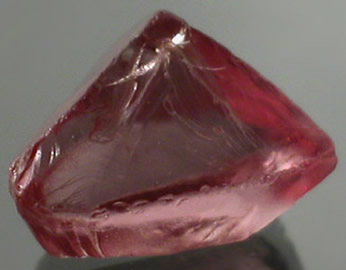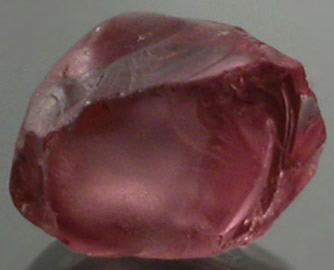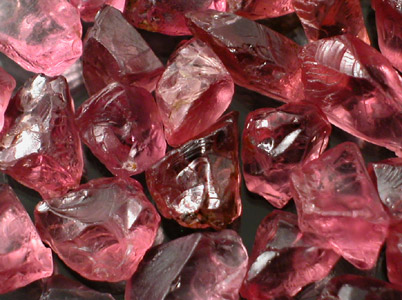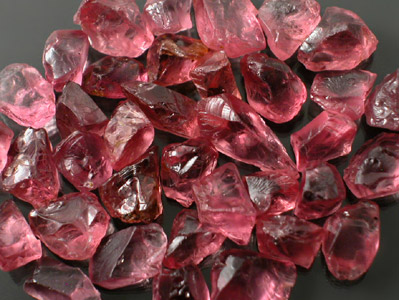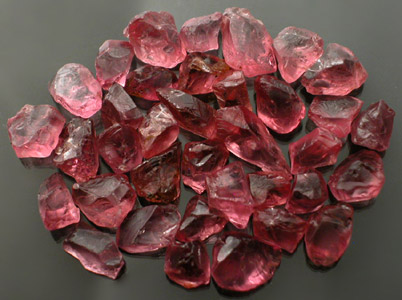 COLOR:
Peach to Peachy Pink, Pink
CLARITY:
Will cut eye-clean to very slightly included stones (90%+ Top Facet Grade)
ORIGIN:
Tanzania?
SIZE:
Stones range in size from 1.25 to 2.41 Carats (1.79+ Carat Average)
WEIGHT:
64.76 Carats (36 Pieces)
12.952 Grams
PRICE:
$194.28 ($3.00 Per Carat / $15.00 Per Gram)
DESCRIPTION:

Vibrant Lot of Peachy Pink to Pinkish Peach "Tanzanian" Color Change Garnet Faceting Rough. This is OLD STOCK material that looks very similar in color to the material marketed around as Imperial Garnet. This is very old material and is definitely not out of Lindi where the newer "Imperial" Garnet is from.

Overall, this Lot is SELECT material running roughly 90%+ Top Facet Grade and almost every one of these should cut an Eye-Clean or better finished stone with relative ease. The material is not very large which is typical for the species; however, it is a steal at our price!

These stones are generally nodular and shaped for high yield. The color on this material shifts from a Peachier to a Pinker color depending on the light source. The lot is priced to sell so don't miss out. I don't know where you can get Color-Change Rough "Imperial" Garnet at $3.00 Per Carat!!

COOL FACTS:

COMING SOON!