ULTRA RARE - MANDARIN ORANGE TO TANGERINE
Lot: Clinohumite-20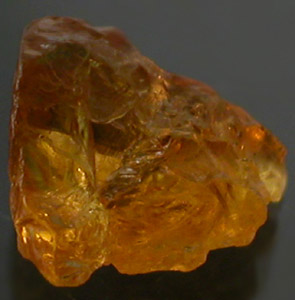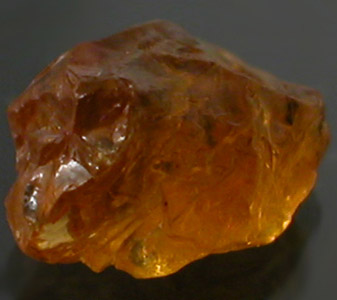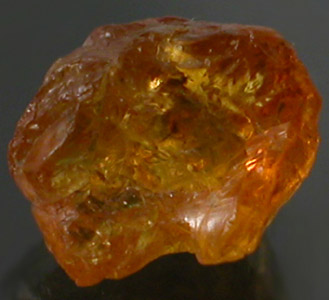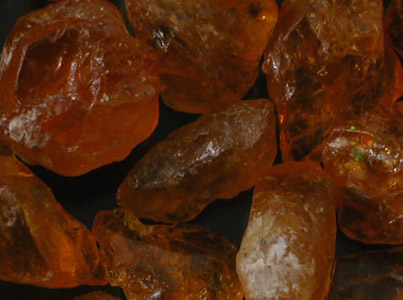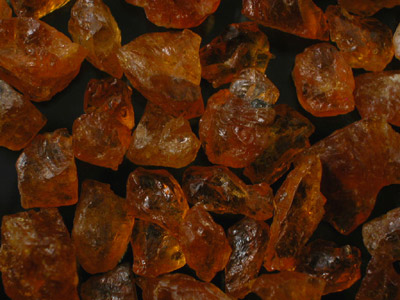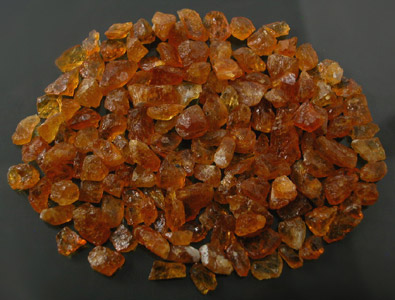 COLOR:
Mandarin Orange, Tangerine, Yellowish Orange
CLARITY:
Will cut slightly to heavily included stones (Mostly Cab Grade)
ORIGIN:
Pamir Mountains, Tajikistan
SIZE:
Stones range in size from .65 to 4.25 Carats (1.68+ Carat Average)
WEIGHT:
238.00 Carats (141 Pieces)
47.6 Grams
PRICE:
$238.00 ($1.00 Per Carat / $5.00 Per Gram)
DESCRIPTION:

Awesome lot of RAREEEEEEEEEE NATURAL Mandarin to Tangerine Orange Clinohumite Rough from Tajikistan! This material is being sold as Cabbing grade and should be purchased as such; however, there are definitely a few stones in the parcel that are facet grade and those alone are probably worth the lot price.

This material is VERY sporadically produced and we were EXTREMELY lucky to be able to acquire any! Facet & Cab grade Clinohumite has traditionally only been produced in Tajikistan; however, there is a fairly new deposit in Tanzania. The material from Tanzania tends to be more at the Red end whereas the material from Tajikistan is more at the Orange end.

In the past, sellers of this material told us that it was Spinel from Tajikistan as there really is a lack of knowledge on such oddities in the marketplace in Pakistan. Most locals in Tajikistan call this Orange Spinel. This material is RARELY eye-clean and slightly included material looks to be the norm at best when going over 1 carat in size. We were lucky to snag some of this material and are blowing much of it away at an unbelievable $1.00 per carat!

COOL FACTS:

COMING SOON!