PALE BLUE TO SILVER - X-TALS
Lot: Aquamarine-59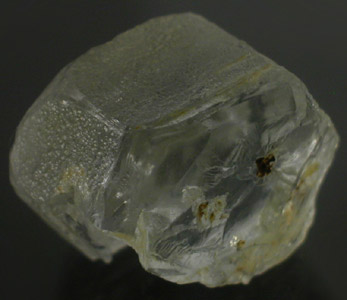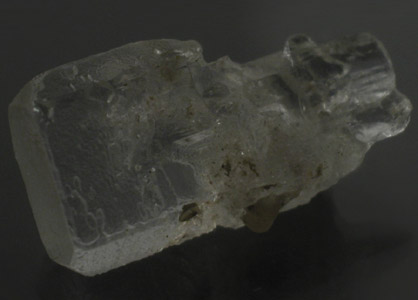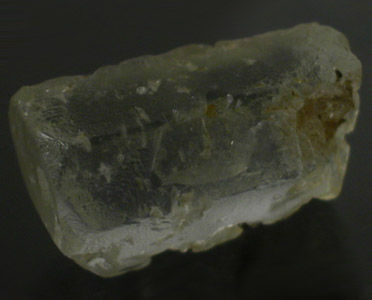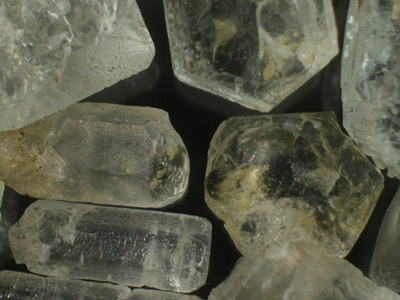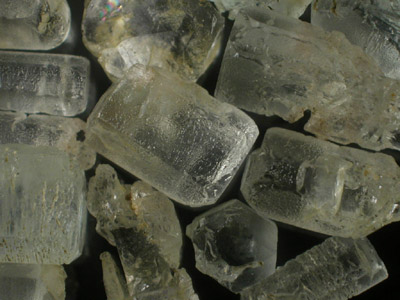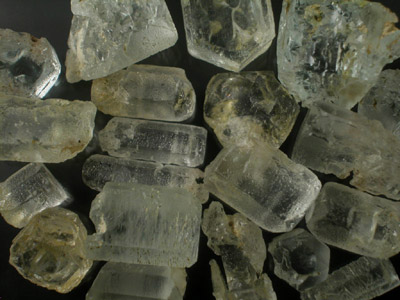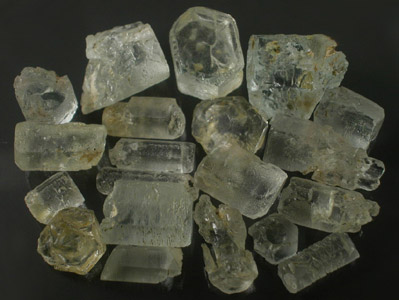 COLOR:
Pale to Pastel Blue, Pale to Pastel Sea-Foam Green, Silver to White
CLARITY:
Will cut eye-clean to heavily included stones (70%+ Top Facet Grade)
ORIGIN:
Pakistan
SIZE:
Stones range in size from 3.97 to 24.64 Carats (10.00 Carat Average)
WEIGHT:
200.00 Carats (20 Pieces)
40 Grams
PRICE:
$120.00 ($.60 Per Carat / $3.00 Per Gram)
DESCRIPTION:

Awesome Lot of "Aquamarine" Etched Crystal Rough from Pakistan. This lot runs from a Pale Blue to Silver in color and is very unusual considering the crystal structure and origin. Many of these look like partial scepters exhibiting etched stems. Not all of the crystals are intact with full terminations but there are enough to make it worthwhile for a crystal collector!

The material is EXTREMELY CLEAN; however, it is being sold AS CRYSTAL ROUGH and should be purchased accordingly. Overall the parcel looks to be running roughly 70%+ Top Facet Grade. The remainder of the lot is a mix of mostly lower end Faceting Rough.

These are nice chunky pieces for the most part with the lot almost entirely composed of Crystals and Crystal sections and we are confident you will get some stunning stones from this parcel should you decide to take that path. This is a give away at our price and a deal not to be missed!

COOL FACTS:

COMING SOON!