CAT'S-EYE - AMBER ORANGE TO GREENISH YELLOW
Lot: Apatite-36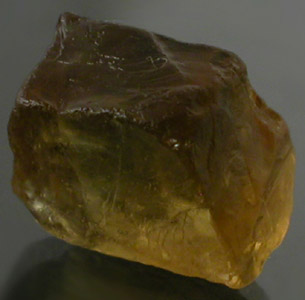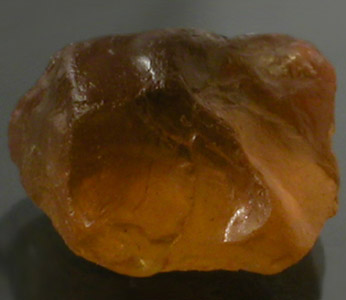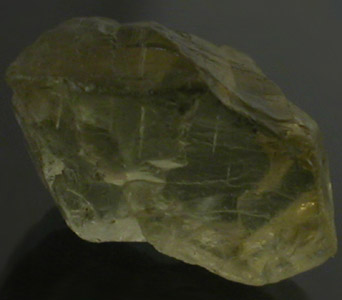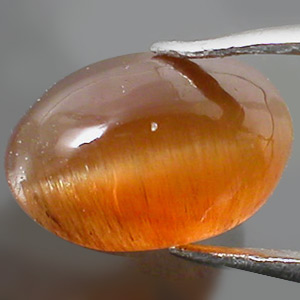 Cut Stone Example of some of this material! NOT INCLUDED!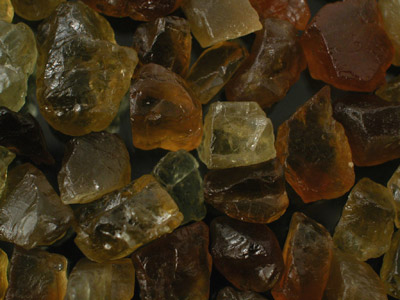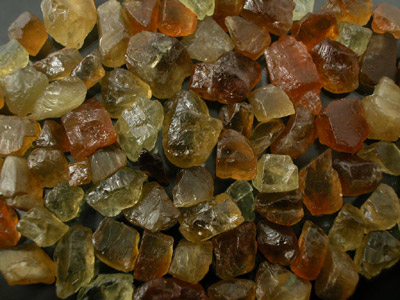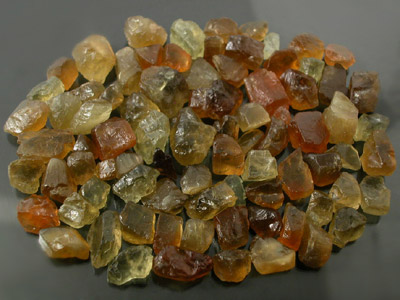 COLOR:
Amber, Brownish Orange & Yellow, Golden Honey, Golden Orange, Greenish Yellow, Various shades of Sunset Yellow & Orange
CLARITY:
Will cut eye-clean to heavily included stones
ORIGIN:
Kilimanjaro Region & Tanga, Tanzania
SIZE:
Stones range in size 1.64 from to 14.61 Carats (6.11+ Carat Average)
WEIGHT:
495.00 Carats (81 Pieces)
99 Grams
PRICE:
$99.00 ($.20 Per Carat / $1.00 Per Gram)
DESCRIPTION:

Amber Orange to Greenish Yellow colored Apatite rough from Tanzania. This is very lovely material with a portion of the rough being Facet Grade. The material is very gemmy and unlike most Apatite this material is not heavily fractured; however, much of the material does contain what seems to be either Chatoyancy and/or something like Adularescence.

We don't know how the Chatoyancy and/or Adularescence will impact any Faceted Gems from this lot and therefore can't advise for or against such action; however, we do know that the heavily chatoyant material does make a mean cabochon as can be seen in the above cut stone.

The material is in fairly chunky pieces averaging around 6 carats and I would say roughly 10-15% of the material looks like High Grade Facet Rough where the Chatoyancy and/or Adularescence is weak enough to finish a gem that should show little or no Cat's Eye effect; however, much more of the material is Facet Grade if you don't mind the Chatoyancy being clearly visible in the finished gems. Any way you look at it this material is a steal at our current price and it is worth picking up quick.

COOL FACTS:

COMING SOON!