JUMBO - "NUCLEAR" YELLOW - X-TALS
Lot: Apatite-2
5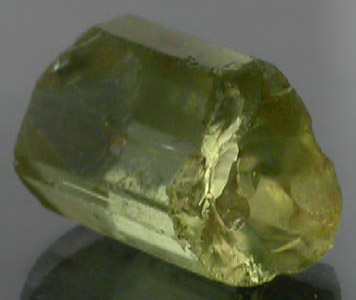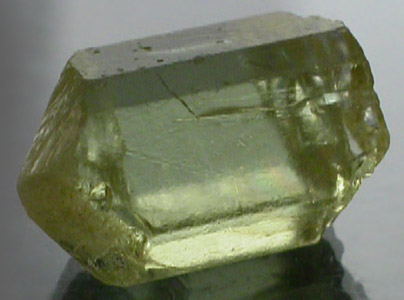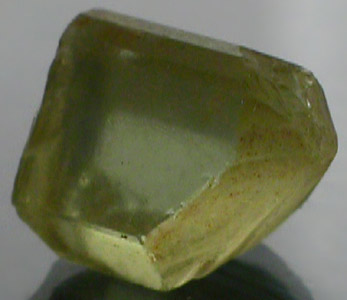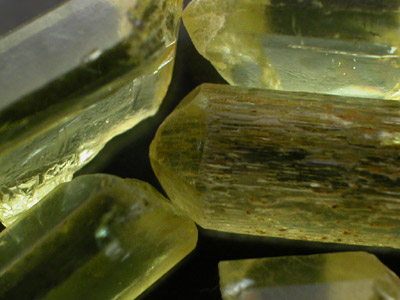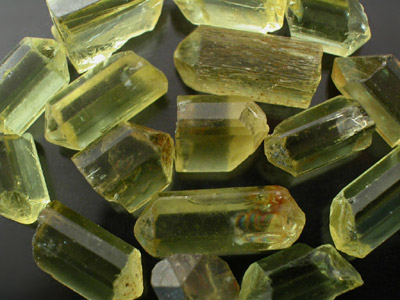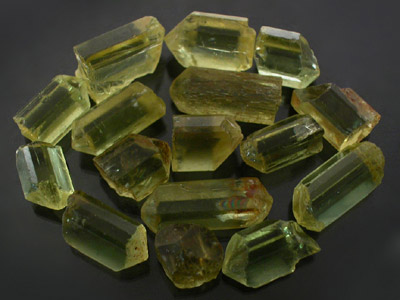 MUCH BETTER THAN THE ABOVE PICTURES INDICATE!
COLOR:
Electric Neon Yellow, Golden Yellow to Canary Yellow, "Nuclear" Yellow
CLARITY:
Will cut eye-clean to very slightly included stones (95%+ Top Facet Grade)
ORIGIN:
Durango, Mexico
SIZE:
Stones range in size from 11.45 to 22.19 Carats (15.90+ Carat Average)
WEIGHT:
254.50 Carats (16 Pieces)
50.9 Grams
PRICE:
$356.30 ($1.40 Per Carat / $7.00 Per Gram)
DESCRIPTION:

"NUCLEAR" Yellow colored NATURAL Apatite CRYSTAL Faceting Rough from Durango, Mexico. This is all SELECT CRYSTAL material and we are confident you will get an eye-clean or better finished stone from practically every piece in the parcel! The color on this material is much better than the above pictures indicate and there is even a slight color change depending on the light source!

Certain light shows this to be Greener and more Electric (Daylight) while incandescent lights take away the Green Overtones. This is premium sized material averaging in around 15 CARATS! We are estimating that roughly 95%+ of this material is Top Facet Grade and practically every piece in the parcel is an ideally shaped crystal section that will give high yield!

All of these are crystal sections with all having terminated tips and excellent exterior luster. Due to the terminated tips these are ideally suited for the Metaphysical market and/or the Gem crystal market. Nonetheless, should you decide to facet this material we are confident that you will produce some stunning stones from this parcel with little effort! Any way you look at it this material is a steal at our price!

COOL FACTS:

COMING SOON!